Mahiʻai Match-Up
Kamehameha Schools (KS), Council for Native Hawaiian Advancement (CNHA) and The Kohala Center (TKC) are collaborating to strengthen Hawai'i's food system through Mahi'ai Match-Up, a business plan competition that provides food-focused entrepreneurs from across the pae 'āina with an opportunity to farm agricultural land or develop a business in a commercial space.
Mahi'ai Match-Up and CNHA's KūHana program invites all farmers and food producers to join this year's cohort of businesses. As part of the contest, CNHA's KūHana program will provide applicants with classes and guidance on developing business plans, pitching their business plans and ongoing mentorship support, technical assistance and networking opportunities. to develop a business plan, provide ongoing mentorship support, technical assistance and networking opportunities. The competition awards include an agricultural land agreement on a KS parcel and, for the first time this year, an agreement on a KS commercial property within Kapālama Kai, O'ahu. Winners will also receive start-up capital.
Top business plans from the KūHana cohort will become finalists to compete for Mahi'ai Match-Up awards from Kamehameha Schools. TKC will utilize its expertise to coach the finalists with final business planning preparation and continued business support services beyond the program. This partnership builds upon previous collaborations to grow local food and economic security.
Through this endeavor, Kamehameha Schools, Council for Native Hawaiian Advancement and The Kohala Center hope to provide a venue for talented, innovative farmers and food producers to compete for access to business planning resources and project start-up monies.
---
What do 'ono Hawaiian plate lunches and poi, microgreens, liliko'i butter, 'awa, and Waimānalo-grown produce all have in common? These are the fruits of labor from five food system businesses that have advanced to the finals of Kamehameha Schools' Mahi'ai Match-up business plan competition.
On April 8, the farmers, restauranteurs, and food producers presented their business plans before a panel of judges for a chance to win prizes that will help them grow their businesses and, in turn, help feed Hawai'i – not to mention that four out of the five finalists are Native-Hawaiian-owned businesses, and two are KS alumni. Hūlō!
The winners will be announced at what's being billed as 'Aha 'Aina Pauahi, a fundraising event hosted by Pauahi Foundation on April 24 at Pearl Country Club that is also supported by title sponsors First Hawaiian Bank and the law firm of Cades Schutte. Along with announcing the Mahi 'ai Match-Up winners, the event will also highlight the culinary delicacies of Hawai'i's food systems created by some of Hawai'i's top chefs.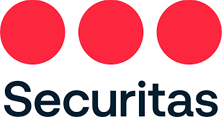 ---
Highlighting Past Mahi'ai Match-Up Winner
Farmer Richard Kodani of Mana 'Ōlena starts his tractor as he gets ready to work on his family farm, which grows 'ōlena (tumeric) and 'ulu (breadfruit). Mana 'Ōlena won the 2020 Mahi'ai Match-Up competition and received a $10,000 cash prize from Ulupono Initiative, waived rent for five years on Kamehameha Schools land in Hilo, and wrap-around business support services from The Kohala Center.
---
About the KūHana Program
The Council for Native Hawaiian Advancementʻs KūHana Business Program is an accelerator and training course for Hawai'i businesses. KūHanaʻs primary goal is to assist companies with training, technical assistance, and strategy tools. Participating businesses will learn from various business experts in areas like market research, Hawaiian culture integration, financial analysis, and business plan writing. Program graduates increase their eligibility to receive business loans from the CNHA Loan Fund (a CDFI) and can receive a discounted interest rate as well as a year-long business membership to CNHA.
---